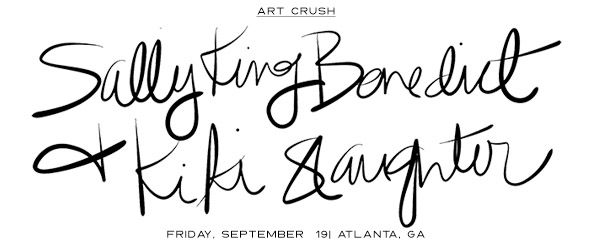 Friends and contemporaries
Kiki Slaughter
and
Sally King Benedict
have teamed up for a stunner gallery show here in Atlanta. Both celebrated abstract artists, Sally is debuting her mural work and Kiki is showcasing her paint-covered, upholstered furniture and paintings.
While Sally hails from the A, Kiki just moved here, and I think this is a fabulous way to make her mark locally. Of course, you can drop by anytime and view the show at your leisure, but there is also a string of related diversions, including
a ticketed dinner
with the artists on September 26, prepared by
4th and Swift
's Chef
Jay Swift
. The show is currently running at
Gallery L1
and will close out next week, on September 27.