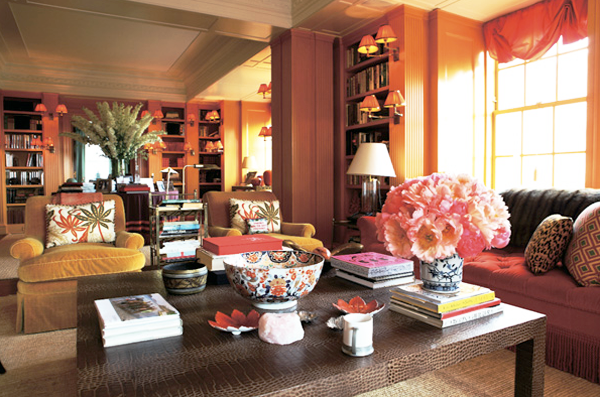 Tory's Manhattan apartment
Almost any woman living in Manhattan will admit she dreams of living in a spacious apartment overlooking Central Park where she can take in a view of luscious greenery when she needs to escape the hustle and bustle of city life. And in that dream, I'm sure that apartment is meticulously decorated to represent every aspect of her style. For fashion designer Tory Burch, that dream is a reality. She lives in a 10-room apartment in the Pierre Hotel with her three sons and has been generous enough to give us a taste of her interior design sense in each of her boutiques.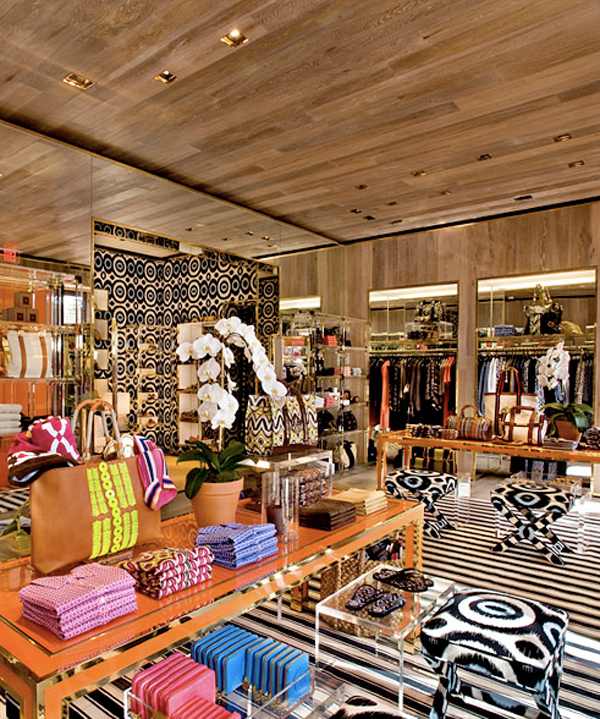 As if her logo didn't already grab the attention of fashionistas young and old, the orange lacquer, lime green carpets, lucite tables and prints galore in her stores are a sure signal for satisfying shopping. I've always known Tory is a fan of orange because of the brilliant shade she uses for her shopping bags and shoe boxes, but now we can see the color even clothes the walls of her living room. I must commend her because it is all too easy to let a bold color command a space, but she knows just when to use one and how to complement it with proper lighting (thanks to lighting designer Sean Hennessy) and a clever combination of prints.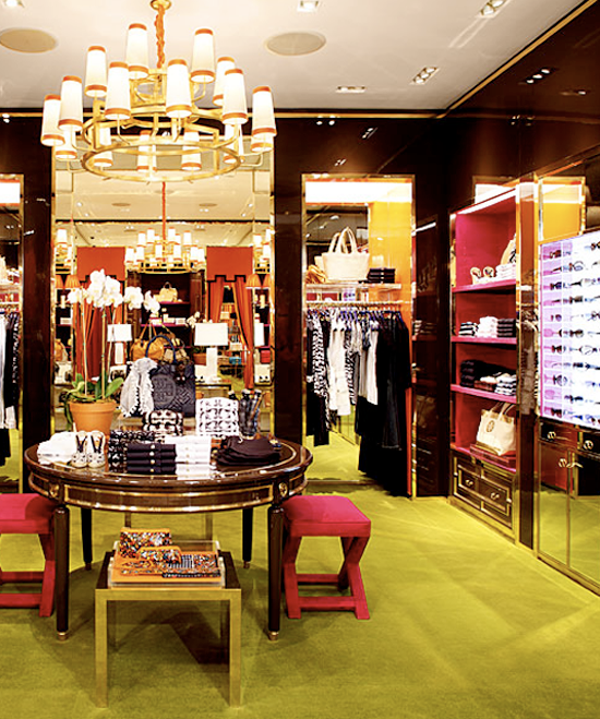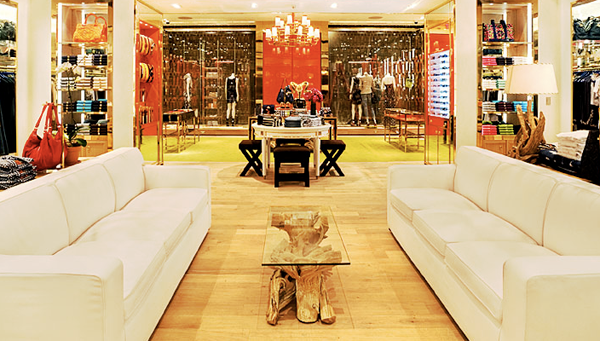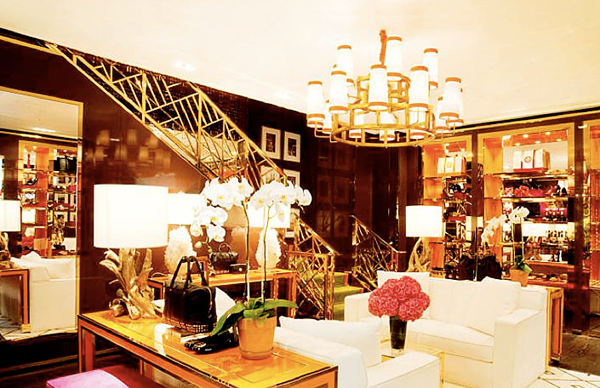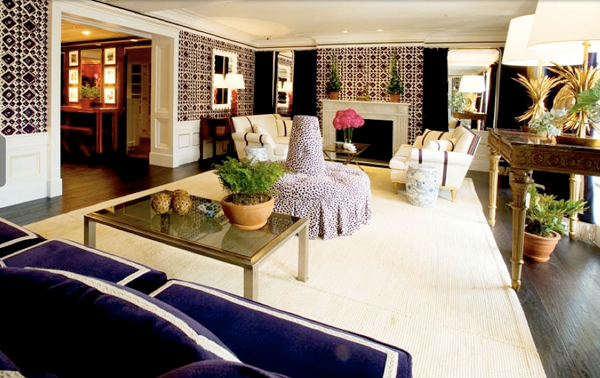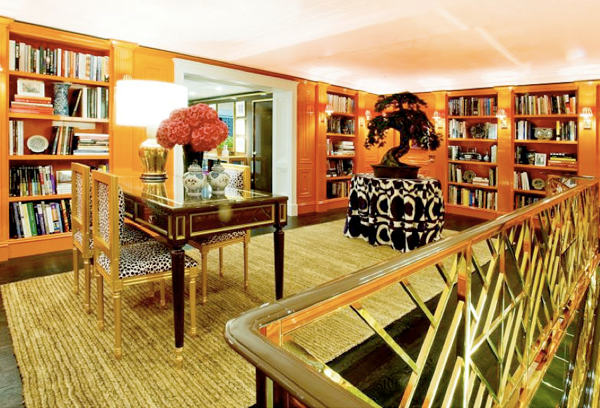 Although each of Tory's boutiques contains her signature touches, such as orchids, parsons tables and vibrant colors, each one also has distinguishing details to give it its own personality -- note the bonsai tree in her Korean boutique. Her store in Seoul is her largest boutique yet, and it looks more like her refined residence than a retail store. She used prints from her fashion line to decorate, and I find the effect to be entrancing. Tory's boutiques are a sign her brand has come full circle, and I can't wait to see what else she has in store for us.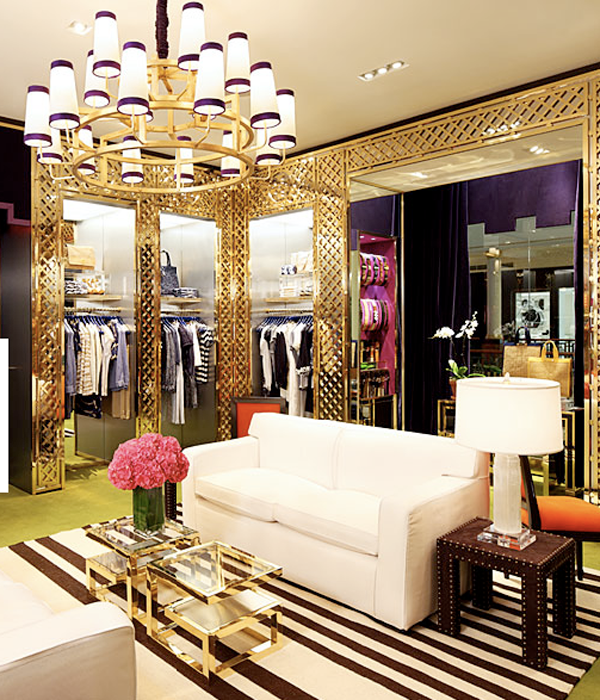 King of Prussia, Pennsylvania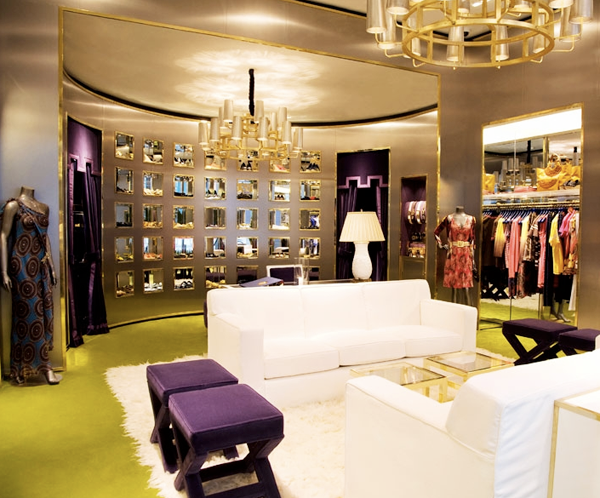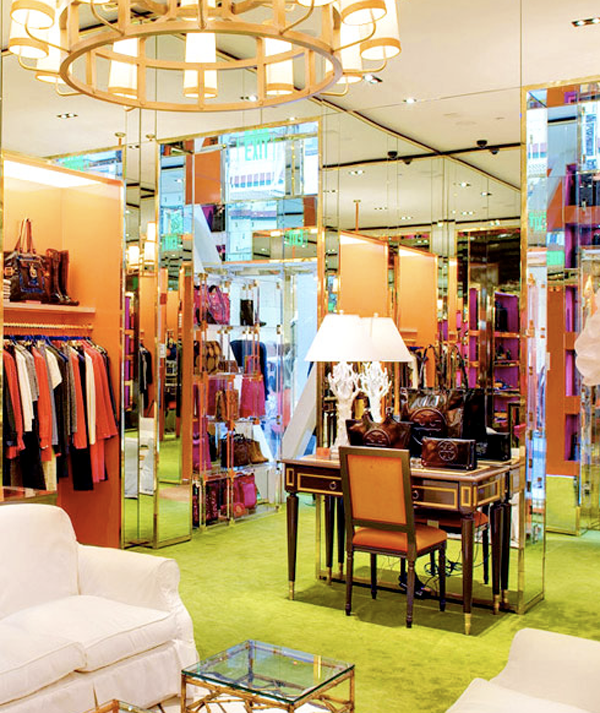 I have to be honest, I've only stepped foot into one of Tory's stores (at Phipps Plaza in Atlanta if you're curious), but the decadently decorated decor made waiting for my size Reva flat anything but painful. I even tried on a pair of heels that were, although beautifully designed, anything but my style just to stick around and take it all in. -Mary Mentz