Elise Francesca Fargnoli
is a an artist, designer and co-founder of FRANCESCA JOY, a home decor/lifestyle collection based on her art that just started up in January. The collection currently sells at the Angela Moore boutique in Palm Beach, FL. Elise is a northern gal, but we love her just the same. If walls could talk, I'm sure they'd rave about her vivaciously colored retro-inspired designs!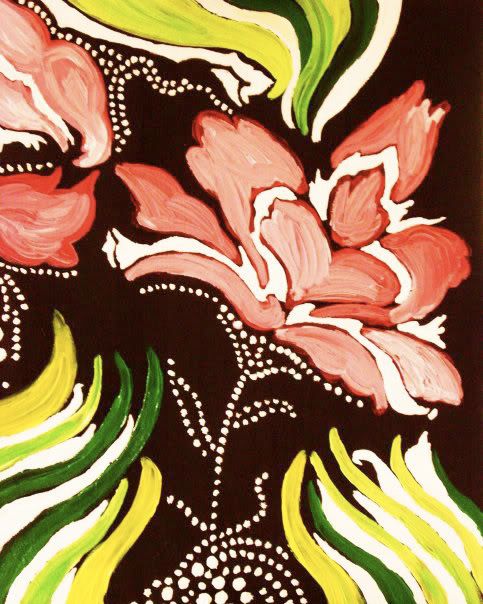 LL:
When did you start painting?
Elise:
I started painting when I was 16-- a sophomore at Pomfret School-- the new england boarding school I attended. I was drawn to art because of the design aspects and the endless possibilities with creation. My mom,also an artist, bought me my first fashion magazine when I was in middle school, and from then on I was hooked. I started reading every fashion magazine possible...my love for fashion as a creation had always triggered the design method when painting on canvas. I look at couture designs to come up with a new design, and interesting color combinations.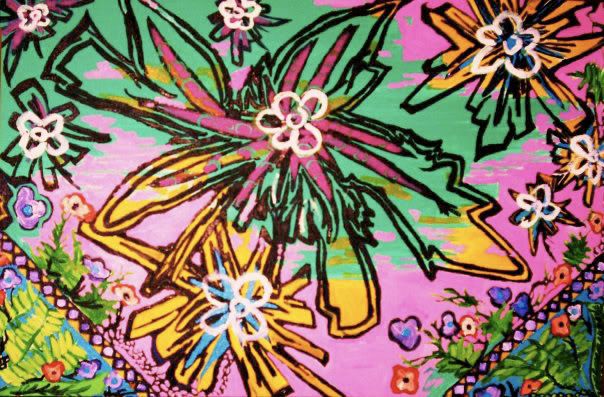 LL:
What inspired your style the most early on?
Elise:
I read the ART OF ROCK book in the art room at Pomfret, and realized I wanted to re-create those posters from the 60's that advertised bands like The Grateful Dead, the Beatles, The Doors, etc-- psychedelic rock era. So, that is when I started really spending hours in the studio, experimenting with color and combing my love for music, with fashion. This would eventually come together, but at that point it was learning about how I could combine the two in an art form.
LL:
What are some of your muses?
Elise:
Music is HUGE as I name most of my paintings after lyrics-- and a wide variety at that--everything from the early 60's and 70's, to the Rolling Stones, Bob Dylan, to Aerosmith, to the Zombies, to Frank Sinatra, to Van Morrison, to Paul Simon, to Nirvana, and to Madonna...you get the idea. I listen to everything and want to re-create those times in our culture with a new twist in my paintings. Slim Aarons photography, films like
The Graduate
(I love Mrs. Robinson's clothes! So classic) Album covers, and everything USA.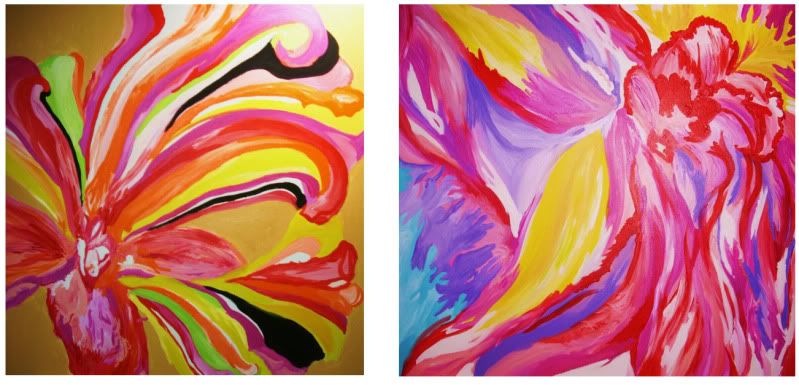 1. Mary Jane 2. Forever Young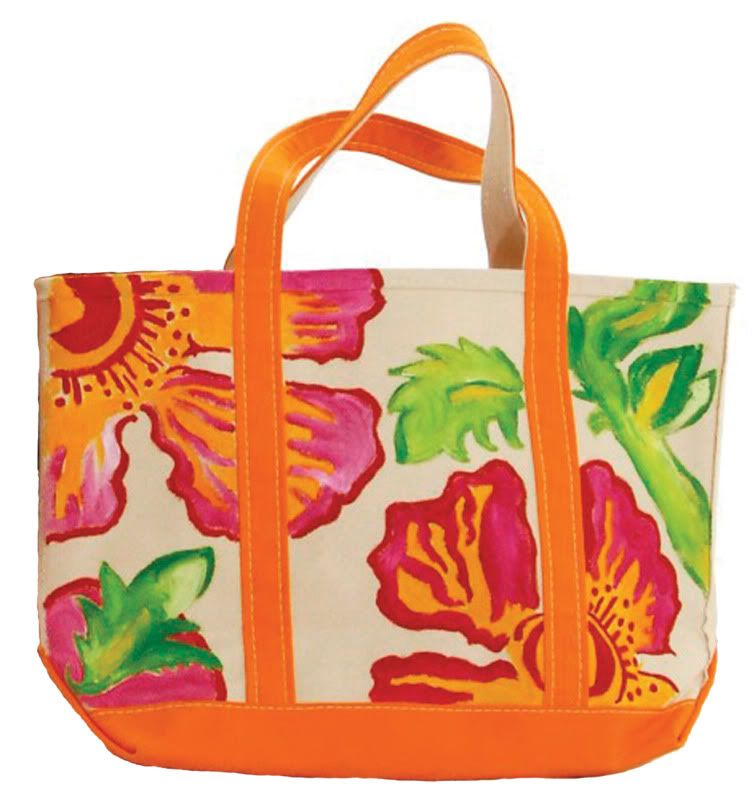 A FRANCESCA JOY tote bag .
LL:
Can you share a with us a little about the FRANCESCA JOY line?
Elise:
My clothing line and bags are all made in the US--something very important to me. Think road trips, Bruce Springsteen or Tom Petty music blasting from a retro convertible driving into the sunset--it's American pride with a sophisticated twist. The bags are simple tote bags, with a painting/design that is reminiscent of Paris, Rome, or even Morroco--an escape, adding to that contrast affect. The t-shirts and chemises are staples of our culture--for years we've been wearing them with cut-offs and jeans etc., but they are taken to another level, mixed with everything in between, which is what my paintings are like.
LL:
Who's style do you look up to?
Elise:
Penelope Cruz, Kate Moss, Sienna Miller, DVF, Tory Burch, Jane Birkin, Talitha Getty, and Bridget Bardot.
LL:
How would you describe your personal style?
Elise:
Classic and simple, with a modern and unique twist. I like to be modern but always remind someone of a time before, whether it's the 60's, or the 70's--that kind of look maintains a classic and cool demeanor of everlasting style.
I can't wait to see what she comes out with next, seeing as I'm already coveting those bags! Roadtrip to Palm Beach, anyone?
- Lauren Gonzalez